FREE TICKETS FOR EVENTS AT THE ALPENSAAL WITH THE OLD & NEW "FREIZEITTICKET TIROL"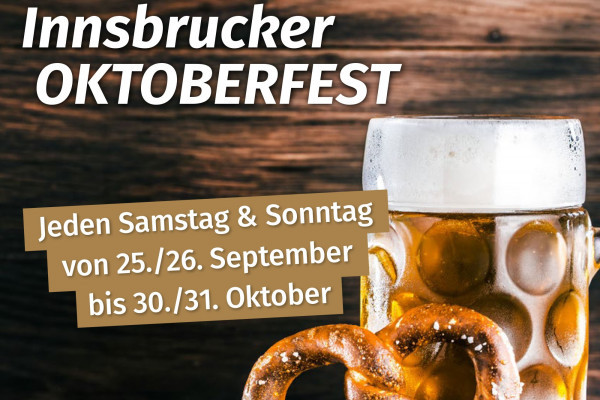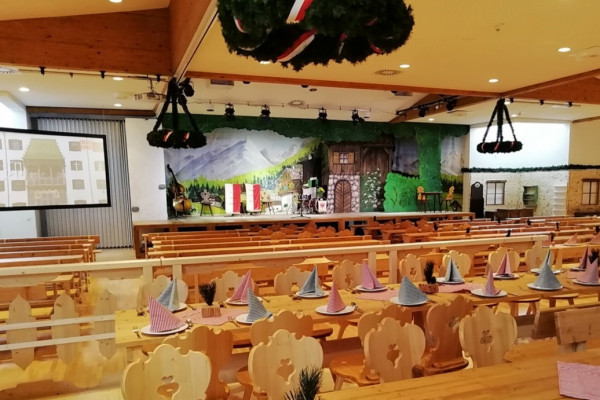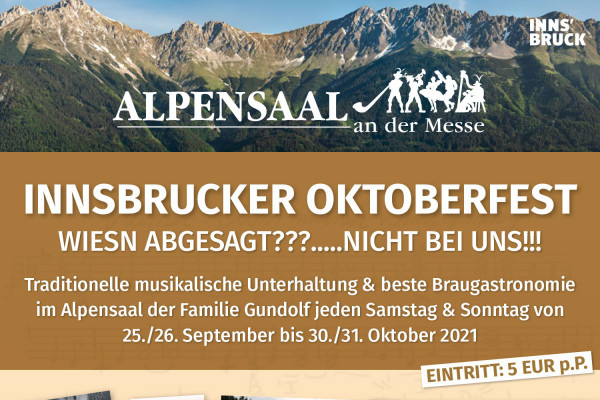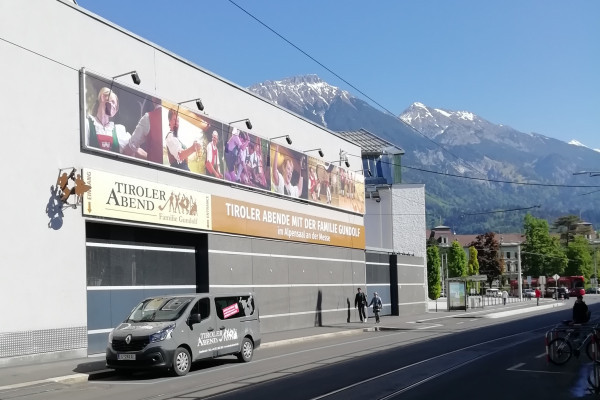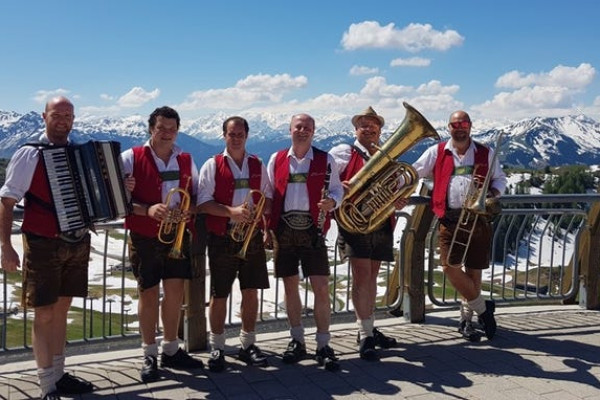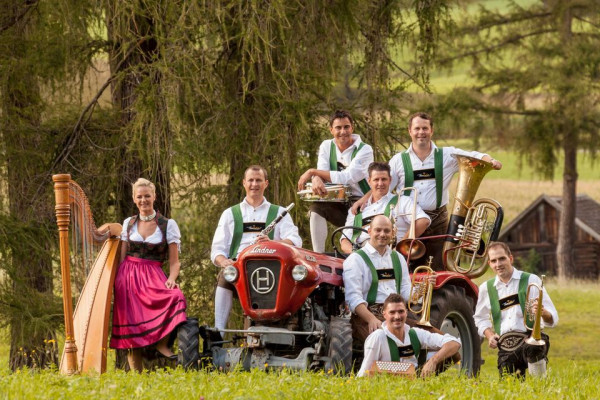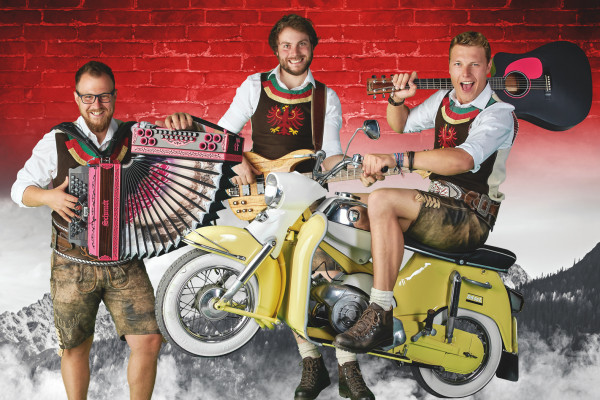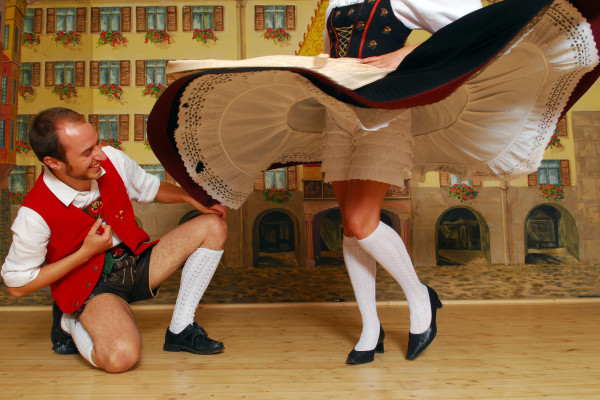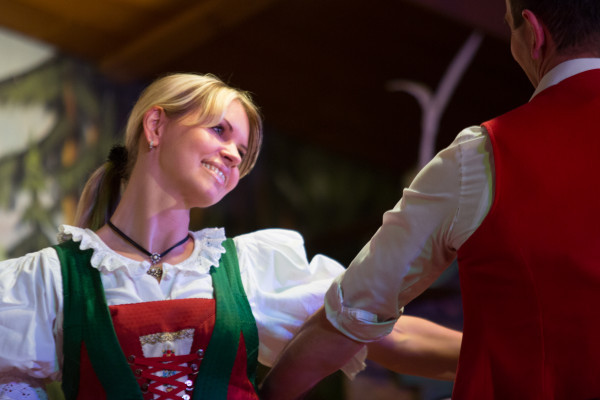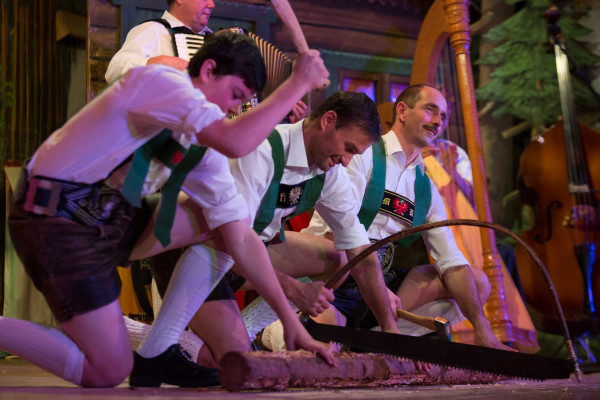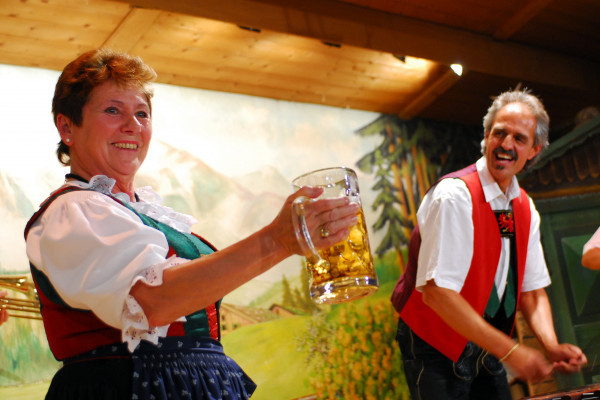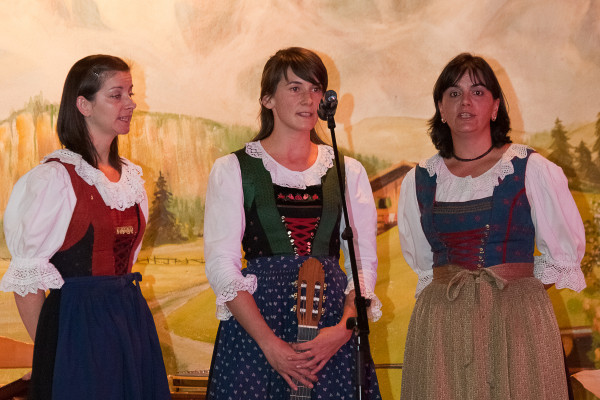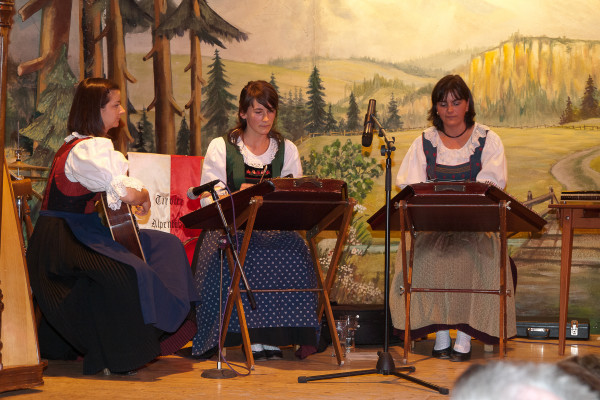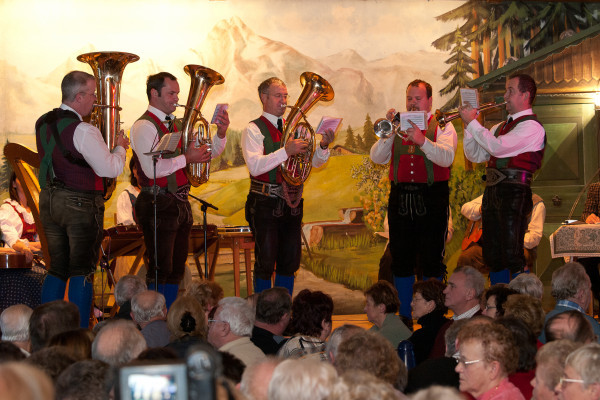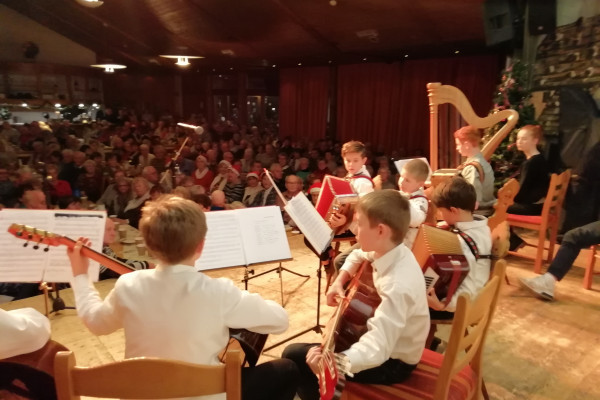 EVENTS FREE OF CHARGE FOR "FREIZEITTICKET TIROL" HOLDERS!
Until Oct 31st you can also use your "old" Freizeitticket to book our events!
=> OKTOBERFEST
=> TYROLEAN EVENING SHOWS
=> CHRISTMAS CONCERTS

Events free of charge for "FREIZEITTICKET TIROL" holders
OKTOBERFEST CANCELLED??? ..... NOT HERE! THE NEW INNSBRUCK OKTOBERFEST IS ON!
Traditional music show & top-quality tyrolean cuisine
Tyrolean Evening Shows with the Gundolf Family taking place all year round
Christmas Concerts on Saturdays at 4.30pm in November and December
Duration
4 Hours
Important information

EVENTS FREE OF CHARGE FOR "FREIZEITTICKET TIROL" HOLDERS:



1) TYROLEAN EVENING SHOWS with the Gundolf Family
We have been organizing Tyrolean Evenings in Innsbruck since 1967 already, and for many people we are the musical ambassadors representing Innsbruck and Tyrolean Music around the world. Do not miss one of the best folk performances all across Europe which only includes authentic Tyrolean music, Folk dances and "shoe-slapping" as well as typical Tyrolean songs and "yodelling". Our Tyrolean Evening Shows take place all year round according to our online event calender.

1 hour and 30 minutes show
SHOW STARTS at 20h30 / 8.30pm
SHOW ENDS at 22h00 / 10.00pm

---

2) OKTOBERFEST INNSBRUCK
Every Saturday and Sunday until October 30th/31st 2021
Saturday afternoon Oktoberfest-Party from 15:00/3 p.m. to 18:00/6 p.m.
Sunday morning "Frühschoppen" (traditional brunch) from 10:00/10 a.m. to 15:00/3 p.m.

DATES & BANDS SATURDAYS:

09.10.: Lätz Fetz (www.laets-fetz.at)
16.10.: Brass Alpin (www.brassalpin.at)
23.10.: Ebbser Kaiserklang (www.kaiserklang.at)
30.10.: Juhe aus Tirol (www.juhe.tirol)
Timing: open starting from 14h00, musical entertainment starts at 15h00 and ends at 18/19h00 aprox. - afterwards possibility to have dinner - starting from 20h30 Tyrolean Evening Show performance with the Gundolf Family (ends at 22h00).

DATES & BANDS SUNDAYS:

10.10.: Ebbser Kaiserklang (www.kaiserklang.at)
17.10.: Blaskapelle Alpendudler (www.facebook.com/blaskapelle.alpendudler)
24.10.: Ebbser Kaiserklang (www.kaiserklang.at)
31.10.: Die Inntaler (www.die-inntaler.com)
Timing: open starting from 10h00, musical entertainment starts at 10h30 and ends at 15/16h00 aprox. - at 12h00 aprox. possibility to have lunch - entertainment includes a Tyrolean Show performance with the Gundolf Family (starts at 12h30 aprox., duration 30min.).

---

3) CHRISTMAS CONCERTS with the Gundolf Family
Christmas concerts with atmospheric Christmas brass music, Tyrolean string music and traditional Christmas songs in a cosy atmosphere at the Alpensaal. 

Every Saturday at 16h30 / 4.30pm: 20.11, 27.11., 04.12., 11.12., 18.12.2021

CONCERT STARTS at 16h30 / 4.30pm
CONCERT ENDS at 18h00 / 6.00pm
Musical programme: Brass band music, typical Tyrolean Christmas songs, String Music, Children of a local musical school performing Christmas songs. 



---


Additional charges:
€ 10,00 per person for a pair of Weißwurst with a soft pretzel & sweet mustard incl. 1 drink
€ 12,50 per person for 2 Tyrolean cheese dumplings with Sauerkraut inc. 1 drink
€ 17,50 per person for Roast of Pork with bread dumplings and Sauerkraut incl. 1 drink
€ 25 per person for a 3-course meal incl. 1 drink (soup with sliced pancakes, roast of pork with potatoes or vegetarian cheese & spinach dumplings, mixed salad, apple strudel with whipped cream - 1 drink included: 0.5l beer, 0.2l wine, or one non-alcoholic drink)

---

Limited availability - a reservation is required - contact:
Gundolf Family
Tel. +43-512-263263
Mail: office@tirolerabend.info
OR USE OUR ONLINE RESERVATION TOOL ON THIS SITE!




ALPENSAAL AN DER MESSE/EXPO - HOW TO GET THERE?
Our new venue ALPENSAAL in the centre of Innsbruck can be reached easily by a short walk from the old town or train station or using the Tram line no. 1 from the entire city centre.If you arrive by car, there are several paid parking garages available around the Messe / Expo Center from where you can reach our new venue by a 3-5 min. walk. On Sundays, free public parking is possible in the entire area. Our new show venue is located near the South entrance (Eingang SÜD) to the Innsbruck Expo Center / Messe. From the indicated adress, walk around the corner, the entrance is clearly marked and located in Ing-Etzel-Strasse next to the Expo/Messe south entrance & the tram stop Messe/Expo.

New address:
Kapuzinergasse 11, 6020 Innsbruck, Austria - entrance located in "Ing.-Etzel-Straße".


Note: All currently valid COVID19 requirements and safety measures must be observed by all visitors and participants. Currently, the "3G rule" applies to all visitors and staff - it is NOT compulsory to wear a mask!
Further information
Detailed information on our events on www.tirolerabend.info

Contact Gundolf Family:
Tel. +43-512-263263
Mail: office@tirolerabend.info
know betterbook bettergo better
TripAdvisor Traveler Rating
48 Reviews